We carry out thorough quality control so that you can enjoy safe and secure products.
In order to keep the freshness of the freshly made bean confectionery, all the staff work carefully and pay close attention so that we can deliver safe and secure with delicious bean confectionery.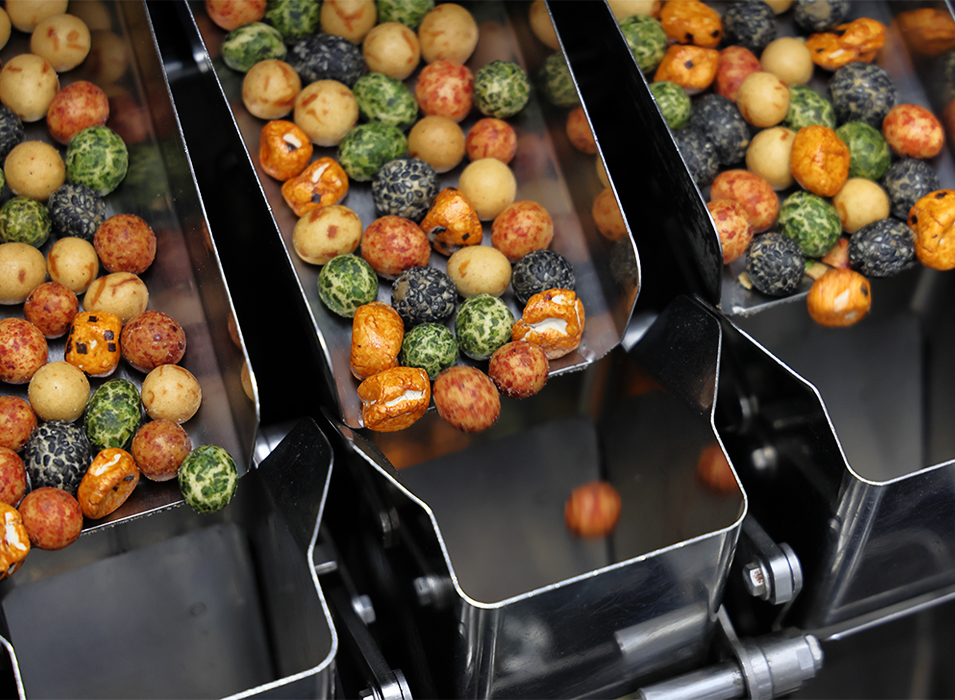 The staff wholeheartedly for the quality of the bean confectionery

Our staff carefully manufactures each grain with all our heart. The aroma and texture of bean confectionery changes over time after it is made. There is no wasted movement in all processes from manufacturing to packaging to shipping.
The quality of bean confectionery is a relationship of trust with customers

We strive to realize the relationship of trust with our customers by delivering high-quality, delicious, safe and secure products. We aim to make all customers, regardless of age or sex, love not only bean confectionery but also Kobayashi Confectionery.